The food bank will soon install cost-effective, clean, reliable energy!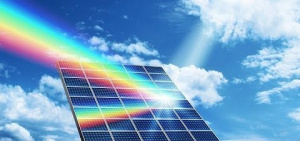 Renewable energy will create systematic change in the organization through financial benefits and a reduced carbon footprint!
Converting to solar will reduce overall emissions generated by the facility over time and create cost savings and a long-term free source of electricity, both of which provide creative fiscal oversight of donor funds.
The food bank believes in offering cutting-edge technology and forward-thinking models through its programs and services to ensure reliable, maintenance-free, green solutions that provide access to clean and abundant resources for generations to come. As part of the Chesapeake Bay region of Virginia, converting the food banks energy source to solar will not only reduce energy expenses, it will also create a sense of environmental conservation in the rural region it serves.