When you reap your harvest in your field, and forget a sheaf in the field, you shall not go back to get it; it shall be left for the stranger, the fatherless, and the widow, that the Lord your God may bless you in all the work of your hands. ~Deuteronomy 24:19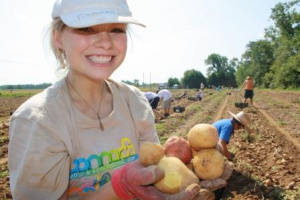 Grow Fresh...Eat Fresh
The Agricultural Program is our signature program impacting over 60,000 individuals annually who receive food directly from us and through an extended distribution partnership with Feed More, Virginia Peninsula Food Bank, Blue Ridge Area Food Bank and Food Bank of Southeastern Virginia and the Eastern Shore.
Fresh produce in our rich agricultural area of the Northern Neck and Middle Peninsula is feeding those in need healthy, nutritious produce across the state of Virginia!
Healthy Harvest Food Bank provides a minimum of 40% produce every month to our clients and consistently provides 45-51% healthy, fresh produce to every person who struggles with enough food to eat LOCALLY.  This is the highest percentage of fresh produce distributed through food pantries in the state of Virginia!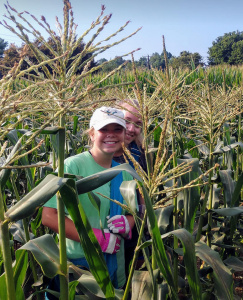 Providing fresh produce as a mainstay of food distributed to clients increases the nutritional value of food received, establishes a new normalcy for produce as an essential part of the food distribution system, and is more financially sustainable for food banks.
The concept is simple, farmers donate crops, volunteers glean and harvest and Healthy Harvest Food Bank collects and delivers the food to our partner agencies where it is distributed to clients in their time of need. Because of our gleaning and harvesting program, we do not have the challenge of securing fresh produce like many other organizations, we are only limited as to what we can pick from the fields.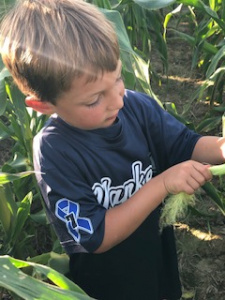 One major area of food waste in America is in farmers' fields, where crops that don't meet top-grade quality are left to rot or be plowed under.  Gleaning is the traditional biblical practice of gathering those crops.
Volunteers locally and throughout Virginia join us by investing in our communities for gleaning activities from July through December of each year.  Gleaners are people of all ages who want to give of their time to help those who struggle with enough healthy, nutritious food to eat.
Typically Gleaning takes place in Lancaster, Westmoreland and King & Queen.  Volunteers are needed.  Contact Craig Hazzard at 804-250-2277 or email: craig@hhfb.org.