Food as Medicine? Is That a Real Concept?
In today's world there seems to be a pill to cure just about everything. But what if a manufactured chemical compound with side effects and often high cost could be replaced with something as simple as fresh fruits and vegetables? Can we utilize our resources at the food bank to EDUCATE those who struggle with hunger and health related dietary issues? WE CAN!
Healthy Food Farmacy is a fresh food prescription for anyone who wants to eat their way to a healthier life. The program targets individuals who struggle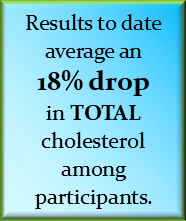 with obesity, diabetes, pre-diabetes, hypertension and other health related issues. The goal is to transform patient wellness by offering fresh produce, nutrition education, and hands-on cooking classes to teach them healthy eating and living as a way of combating their disease.
The concept is simple but has the potential to be life changing for residents who struggle with food insecurity and chronic illness. Data from other programs of its kind show the average patient's A1C's are lowered by 1-3 points. Research shows that by lowering a patient's A1C's by just 1 point saves the health-care industry $8,000 per year.
Healthy Food Farmacy is a collaboration between Healthy Harvest Food Bank, Northern Neck-Middlesex Free Health Clinic and Virginia Cooperative Extension. Fresh produce is readily available through Parker Farms in Westmoreland County and Scion House Farm in Richmond County. Organizations working together for the common good of those in need is an important factor in the work we all do and what we can accomplish through a combined effort.