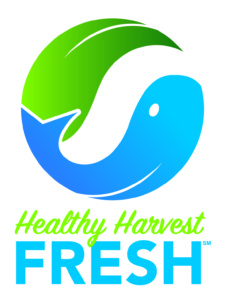 Cultivating Innovation in Agriculture
Mission:  To educate and empower individuals of all ages while continuously producing fresh locally grown food.
Vision:  To inspire and teach innovative farming techniques and provide sustainable, healthy food options through aquaponics.
Healthy Harvest Fresh is an educational center and aquaponics production facility for the purpose of growing premium quality vegetables and fish and educating individuals on the importance of fresh food and sustainable agriculture.
The System: Healthy Harvest Fresh will be housed in a naturally vented 11,700 square foot greenhouse with proper ventilation, natural lighting and insect deterrent. The clear flow commercial aquaponics system will yield annual production as follows:
Raft Tanks – 80,000-110,000 pounds of vegetables
Living Filter Beds – 10,000-12,000 pounds of vegetables
Plant Nursery/Microgreen Production Space – 1,250 pounds of microgreens
Fish Tanks – 6,000-8,000 pounds of fish
The Benefit:
Provide healthy, year-round produce to those in need locally and across the State of Virginia.
Facilitate a hands-on learning approach for students to inspire the pursuit of careers in innovative agriculture production and other science or technology-based avenues.
Expand a student's knowledge of the importance of nutritious and sustainable food production and instill a sense of responsibility, creativity and excitement while learning.
"Change is the end result for all true learning" ~ Leo Buscaglia